Instant Mango Drink Powder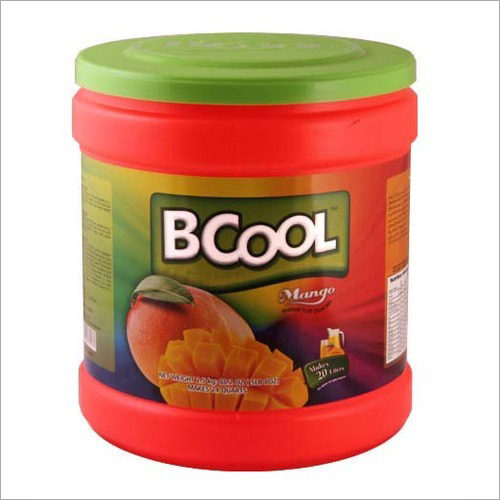 Instant Mango Drink Powder
Product Description
Instant Mango Drink Powder is a convenient powdered beverage mix that allows you to quickly prepare a delicious mango-flavored drink. Made from real mango extracts or artificial mango flavoring, this powder dissolves easily in water, creating a refreshing and sweet beverage reminiscent of ripe mangoes. It is a popular choice for mango lovers looking for a convenient and flavorful drink option.
FAQs:
Q: How do I prepare Instant Mango Drink Powder?
A: Preparing Instant Mango Drink Powder is simple. Just add the desired amount of the powder to a glass or pitcher of cold water, stir well until the powder is completely dissolved, and enjoy your flavorful mango drink. The recommended mixing ratio is typically mentioned on the packaging.
Q: Does Instant Mango Drink Powder contain real mango?
A: The ingredients of Instant Mango Drink Powder can vary depending on the brand or product. Some varieties may contain real mango extracts, while others may be artificially flavored. It's always recommended to check the product label or description for specific information about the ingredients.
Q: Can I adjust the sweetness of the drink made with Instant Mango Drink Powder?
A: Yes, you can adjust the sweetness of the drink made with Instant Mango Drink Powder according to your taste preferences. If you find the drink too sweet, you can dilute it with more water or add ice cubes to reduce the intensity of the flavor.
Q: Can I mix Instant Mango Drink Powder with other beverages?
A: While Instant Mango Drink Powder is specifically formulated to be mixed with water, you can experiment and mix it with other beverages such as sparkling water, lemonade, or soda to create unique flavor combinations. However, it's important to note that the intended taste and consistency may vary.
Q: Is Instant Mango Drink Powder suitable for children?
A: Instant Mango Drink Powder is generally suitable for children. However, it is important to consider their dietary needs and any specific health conditions. Some products may contain added sugars or artificial ingredients, so it's advisable to choose options that align with your child's dietary preferences and requirements.